10 Easy Steps To Optimize Windows 10 For Gaming
How To Optimize Windows 10 For Gaming?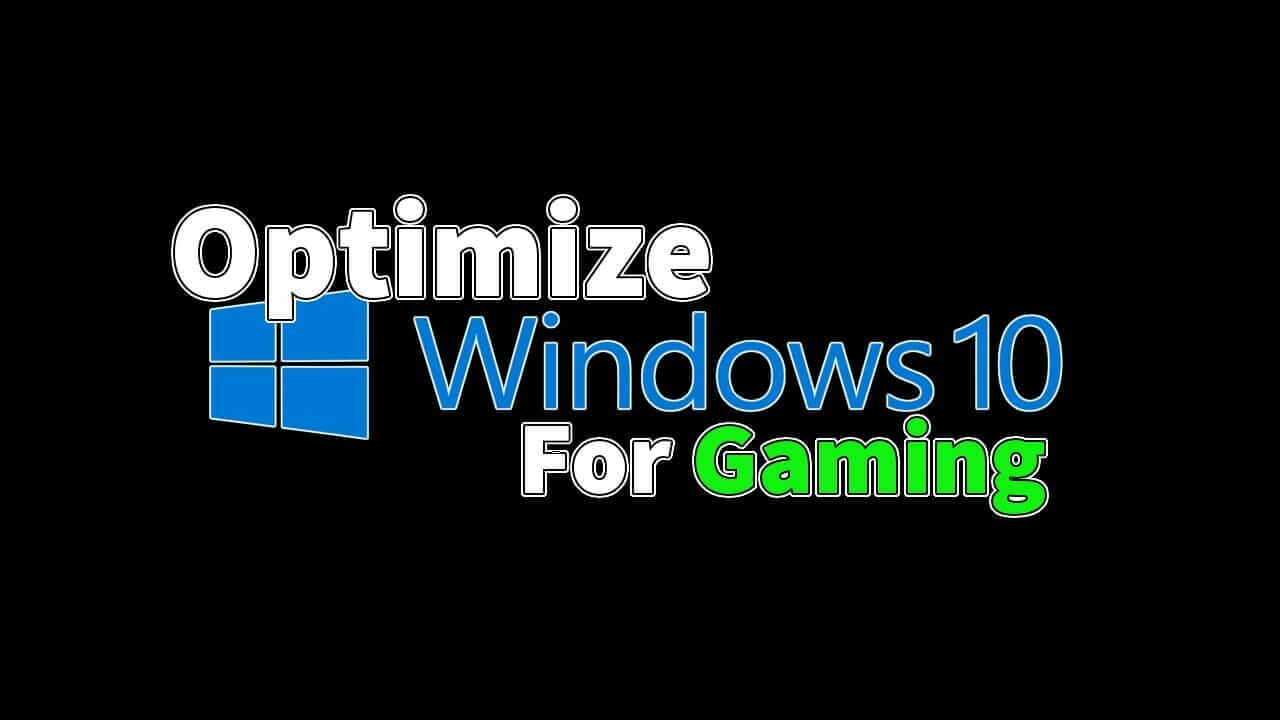 Windows 10 is the most popular operating system among gamers. 99% of PC gamers using the windows 10 operating system. We all know for a better gaming experience you need a solid high-end gaming PC. But still, if you have a good PC, the gaming performance is not what we expected. The reason for that is Windows 10 already very heavier than we actually need. At least for gaming. So let's optimize windows 10 for gaming and better performance.
But you can easily optimize windows 10 with some clicks to get better performance. Here I list all the possible ways you can use to optimize Windows 10 for gaming.
10 Ways To Optimize Windows 10 For Gaming PC
Prerequisite
But before we begin, there are some prerequisite.
1. Update To The Latest Version Of Windows
The first thing you should do is make sure you have latest version of windows install. It keeps your PC bug free, maximum stability and compatibility. In fact, latest update already optimize windows 10 for gaming.
Step by Step guide to update windows 10
Open settings > Update & security
Click Windows update
Check for updates
If there is any update available, it will download and install automatically. If your system already up to date, then there'll no longer any update available and you should fine.
2. Create A System Restore Point
Its a good step or In fact, you should always create a system restore point before you made any critical changes on your PC. Just in case if any thing goes wrong, you have a backup copy to restore to the previous state of your PC.
Step by Step to make a restore point
Open Control Panel
Select System > Advanced System settings
It'll open System Properties dialogue box.
 Go to the System Protection tab
Turn on system protection and allocate some disk usage
Click Apply and OK
Select once again the System Drive.
After that click Create. It will create a restore point and save it to your computer.
Step By Step Guide How To Optimize Windows 10 For Gaming
1. Delete All Temp Files
Temporary file or temp file your PC generates when you work on your PC. But even if you shut down your PC, it stays there and makes your PC slow when you boot next time.
Those files use your resources and slow down your PC. Deleting temp files can significantly optimize windows 10 for gaming.
Steps:
Press Windows key and R button same time.
Type %temp% and click OK
Now select all the files and delete them. You may not delete all the files because some of them are currently in use. That's totally fine.
Next,
Press Windows key and R button same time once again.
Now type temp and click OK
2. Max Power Setting To Optimize Windows 10 For Gaming
In the Power plan setting, you can set power for high performance. It manages the system settings such as brightness, sleep, etc to improve the performance.
Some gamers notice differences, while some not. Anyways, keep this to high performance for max output.
Go to Settings > System > Power & sleep.
In Right-hand side choose Additional power settings.
Choose High performance.
In case, if you won't see the High-performance option, click Show additional plans. High-performance option should be there.
3. Disable Special Visual Effect To Optimize Windows 10 For Gaming
For the best Graphical user interface (GUI) experience, windows 10 itself set the visual effects for the users.
But, the problem is default settings consume more resources and power. Therefore the overall gaming performance may decrease due to low resources.
You can adjust the visual effects settings to make it as minima as possible to optimize windows 10 for gaming performance.
Steps: 
open control panel.
System > Advanced system settings.
Inside performance click Settings.
Choose Adjust for best performance.
4. Turn Off Automatic Windows Update
Some time automatic updates can be the worst thing while gaming. Because after download updates your PC restart without warning. No matter what you are doing right now. Plus automatic updates limit network connectivity.
Disabling auto-update not just prevents the PC from auto restart also it'll free all resources and network bandwidth it's using.
Go to settings > windows update > Advanced options
Or, you can set Active hour to let windows know your working hour and it won't restart during that time.
Go to Settings > windows update > change active hour.
5. Always Keep Turn On Game Mode To Optimize Windows 10 For Gaming
In Windows 10, there is a feature called Game Mode. The game mode is specially built for gaming purposes. So keep it on while gaming to get maximum advantage. When you use Game Mode, windows prioritize the gaming experience.
Go to Settings > Gaming.
Select Game Mode from the left-hand side options
Turn it On or Off.
More over, game Mode on to help you to prevent automatic restart after an update. Plus it gives you a more stable frame rate depending on the game and system.
So make sure it turns on while playing games.
6. Disable Steam Auto-Update Games To Save Resources And Bandwidth
Steam is one of the largest game distributors across the globe. And I'm pretty sure you also use steam to buy games.
Steam is always running when you play games. Of course, it depends on whether or not you buy the game from steam. 90% of the game you did buy from steam.
Like I said before windows auto-update, similarly, steam update games automatically from your game library.
As a result, it uses resources and decreases your overall performance. Plus it limits your network speed.
To prevent update games in the background…
Open Steam > settings.
Select Download.
Unchecked  Allow downloads during gameplay.
Steam also updates games that you don't play for a long time. To prevent update games that you don't usually play…
Right-click to the games and go to properties.
Click Update from the top menu.
Choose Automatic update to only update this game when I launched it.
7. Update The Latest Graphics Drivers (AMD/Nvidia)
Graphics card is the most important component of a gaming PC. It is recommended to always keep graphics drivers up to date.
AMD and NVIDIA both provided frequent updates for a better and faster gaming experience.
You can update your graphics driver in two different ways
Steps:
Right-click on Windows
Click Device Manager
Select Display Adapter (It will show you the graphics card you running)
Right-click on the graphics card and click update driver.
Click "Search automatically for updated driver software"
Or, you can use NVIDIA Ge-force Experience (If you using an NVIDIA card) or AMD Radeon settings (if you using an AMD card).
The diver update process for both(AMD or NVIDIA) card is pretty straightforward.
AMD
Open AMD Radeon settings or Download the software(If you don't have one).
On the bottom menu click Updates > Check for updates.
It will check and download the latest driver. Then, Simply install it.
NVIDIA
Open Ge-force Experience 
Click Driver
Then Check for updates.
If any driver available it will start to download the driver. After successfully download the driver click Express Installation.
Or, you can download the latest driver from the official website of AMD and NVIDIA.
8. Install Direct-X 12
DX 12 or DirectX 12 is the latest version of Microsoft's API(application programming interface). DirectX API Allows 2D and 3D vector graphics, rendering videos, etc on the windows platform.
DirectX version 12 optimize for better performance, graphical improvement, frame rates, and low power consumption.
You can check if DX12 install on your PC or not.
Windows+R > Type "Dxdiag"
If you install fresh windows you probably don't have DX12 install. It can be install through windows update.
9. Disable Unwanted Startup Software
Disabling startup software not only directly affects gaming performance. Also, it can decrease your windows boot time of your PC.
It reduces the extra resource usage of your system. And gives you a smooth and fast experience.
Steps:
Right-click on Taskbar.
select Task Manager.
On the top menu, click "startup". You can see all the applications start running while booting your system.
You can disable it by Right-click on the application. Click disable.
10. Uninstall Unnecessary Programs​
When you fresh install windows 10, it comes with lots of unnecessary programs installed.
Those programs consume your resources, and storage and make your overall system slow.
Here is how you can uninstall that unwanted software.
Go to Settings > Apps.
Select the Application > Uninstall
You can see all the programs installed on your PC.
Or, you can do it in the control panel
Control Panel > Program & Features.
Right-click on the Program > Uninstall.
These are some tips you can follow to optimize windows 10 for gaming and better performance