Best 20 Android Games 2023 ( Online/Offline )
Best Android Games
We love to play games on pc or console. But if you are an android gamer, you are in the right place. In this article, I listed 20 best android games which you must play.
You can download these game directly from play store
20. LIFE IS STRANGE ( OFFLINE GAME )
Life is strange is an awesome story-based game. Developed by Dontnod Entertainment. The game totally based on Max Caulfield journey, his life incident. An 18-year-old photography student, who discovered that she can rewind time at any moment. In this game, you have to solve puzzles, finding and discover new things.
This game totally depends on your choice. Depend on your choice, the story will proceed further. The graphics of this game is really amazing.
19. HELLO NEIGHBOR ( OFFLINE GAME )
Hello Neighbor is a really interesting survival horror stealth game. Developed by Dynamic Pixels. The player's task to solve different kinds of puzzles, make strategies using your brain in order to unlock and access his house's basement. Also, you have to find out what's your neighbor hiding from you.
During exploration, you need to little careful. The neighbor can spot you and can be chased you down. You can throw different objects to slow him down. If you get caught, the neighbor will send you to your house. And you have to start again.
18. HUMAN: FALL FLAT ( Offline )
Human: Fall Flat is a recently launched game. Developed by No Brakes Games. The basic task of this game is strategies, solving puzzles. The controls of this game are quite hard. The movement of this character is so fun also, a little bit difficult.
The character of this game is a customizable human. His name is Bob. Bob is a complete human. he has no superhuman abilities. Each level of this game is different and has multiple solutions to their unique puzzles.
Best Android Games
17. GETTING OVER IT ( Offline )
Getting over it is kinda similar to Human: fall flat. The game was developed by Bennett Foddy. However, this is not a puzzle game. A silent man by the name of Diogenes resides in a large metal cauldron try to climb a steep mountain
This may be frustrating because at every point if you did a little mistake you may fell down to the starting point. But also, this made the game so popular. The graphics of this game decent. If you haven't tried this, you should check this out.
16. ARK: SURVIVAL EVOLVED ( ONLINE GAME )
Ark: Survival Evolved is an action-adventure survival game. The game set in an open environment. You can play from a third-person as well as first-person perspectives. you can explore the world, collect different items, customize the weapon to survive. This game also has multiplayer so you can team up with friends.
In order to survive, you must establish a base with fire and weapon. Also, the graphics of this game is so good.
15. THE WALKING DEAD ( Offline )
The walking dead series is one of the most popular franchises. The game series developed by Telltale Games. The game based on The Walking Dead comic book series. The walking dead series released so many seasons. The storyline is linked with the previous season.
You have to play every season, the gameplay is related to each other. The player can interact with characters and items and must make use of inventory items and the environment. Throughout the game, the player can interact with their surroundings and options.
Best Android Games
14. REPUBLIQUE ( Offline )
République is an episodic action-adventure stealth game. The game developed by Camouflaj and Logan Games. This game has five episodes. In the game, the player can communicate with the main character Hope, through their phone or computer.
You have to explore the location, solving puzzles in order to escape. And that's the main motive of this game.
13. LIMBO ( Offline )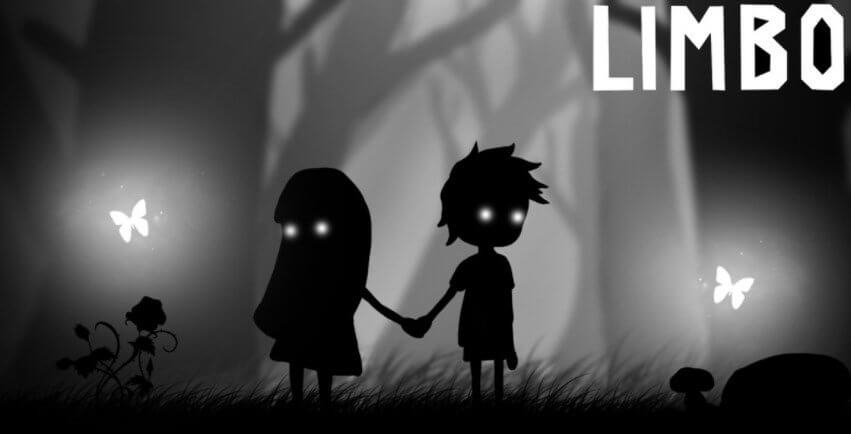 Limbo is a puzzle-platform video game. The game developed by independent studio Playdead. The game based on a two-dimensional perspective. The graphics presented in black-and-white tone, using light, film grain effect, and minimal ambient sounds.
The player controls a boy throughout the game, who can run left or right, jump, climb onto short ledges. The boy can also up and down ladders and ropes and push or pull objects.
12. THE AMAZING SPIDER-MAN 2 ( Offline )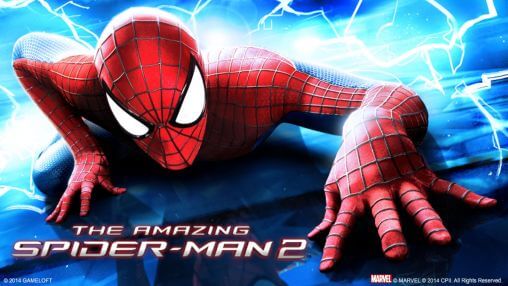 The amazing spider-man 2 is an open-world action-adventure game. The game based on Marvel comic character Spider-man. It was developed by Gameloft for android and ios.
The gameplay of this game is really interesting. You can swing and go anywhere in this open-world environment. You can fight with criminals and enemies. The combat system is really good and fun to play.
Best Android Games
11. IRON MAN 3 ( Offline )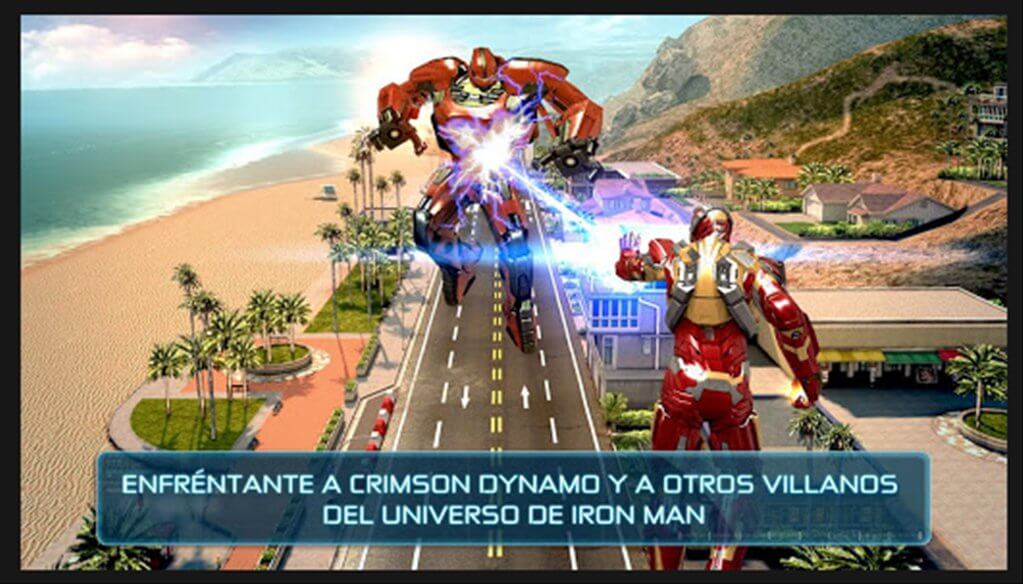 Another superhero-based game Iron man 3. Iron man 3 is an endless runner game, similar to the game Temple Run. The game developed and published by Gameloft. The player attempts to dodge objects to score points and complete the level and defeat villains from the Iron Man universe.
10. MAX PAYNE ( Offline )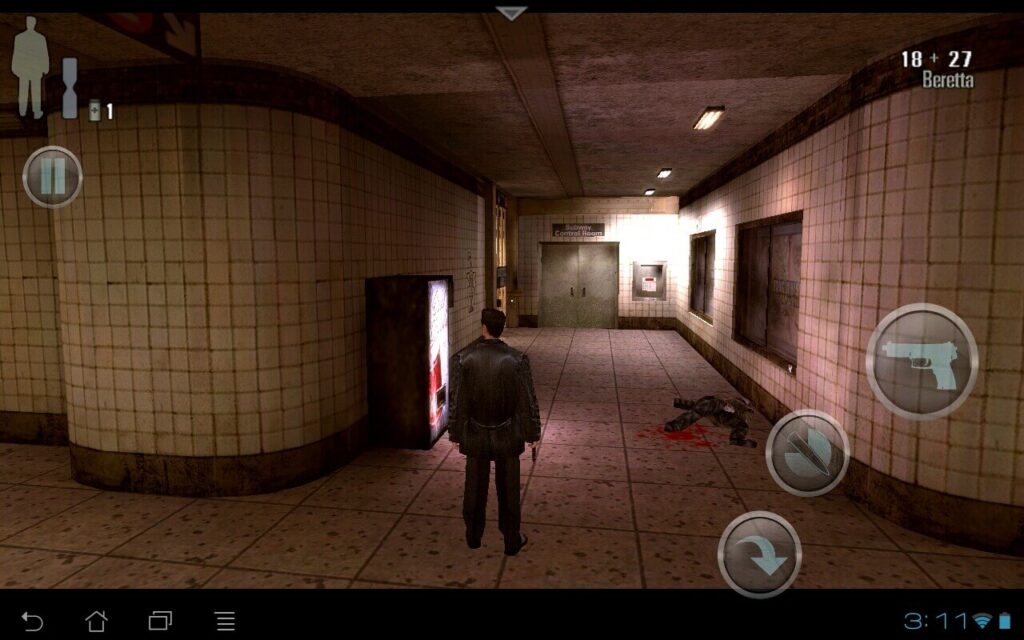 Max Payne is a third-person shooter story-based game. The game developed by Remedy Entertainment. Player's take the role of Max Payne, who is a detective on former New York police department. Max attempts to solve the horrific murder case of his wife and daughter.
9. BULLY: ANNIVERSARY EDITION ( Offline )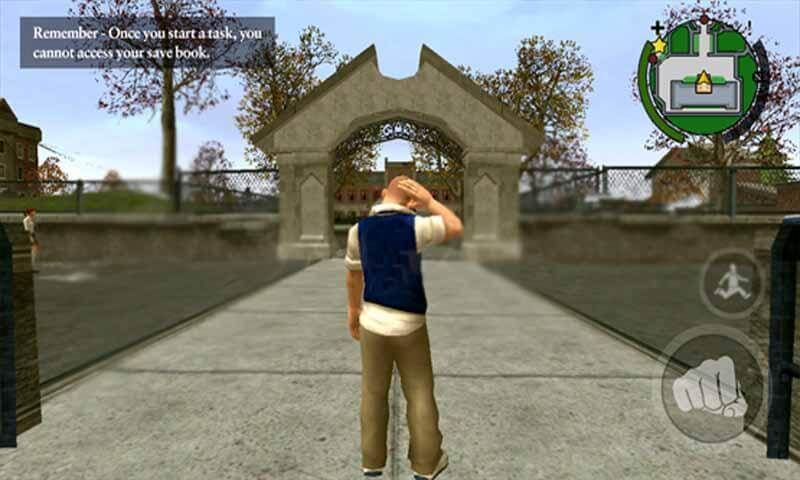 Bully is an action-adventure video game. An updated version of the Scholarship Edition, titled Anniversary Edition, was developed by War Drum Studios. The game was released for Android on 8, Dec 2016. The game set in an open-world environment and played from a third-person perspective.
The player controls a high school student Jimmy. Throughout the story, Jimmy rises through the ranks of the school groups. Player's can use melee attacks and weapons to fight enemies. Jimmy can run, jump, swim or use vehicles to navigate the game's world.
Best Android Games
8. MORTAL KOMBAT X ( Online )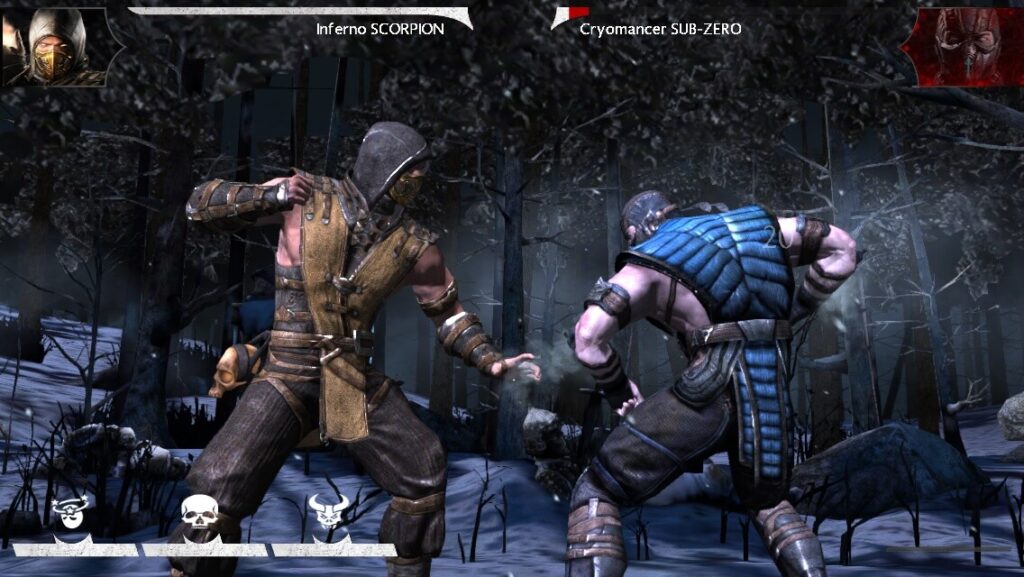 Mortal is a fighting video game. The game developed by NetherRealm Studios. This is the sequel to the game 2011 Mortal Kombat. Mortal Kombat X's gameplay consists of two players. The two-player can play either locally or online Fighting against each other with their selected character, using a large, varied array of character-specific attacks. The game contains several modes, such as a story mode, which takes place twenty-five years after the previous Mortal Kombat game.
7. INJUSTICE 2 ( Online )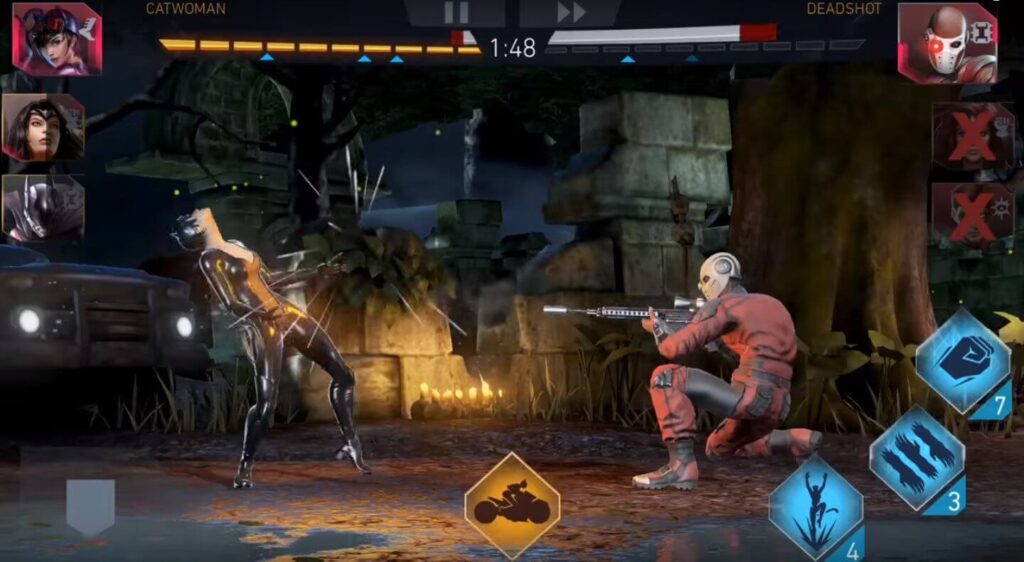 Injustice 2 is a fighting video game. The game developed by NetherRealm Studios. The all characters in this game form DC Universe. Players compete in one-on-one combat using characters from the DC Universe and other third-party franchises. Players must perform basic attacks, special moves, and combos to try to damage and knock out the opposing fighter.
6. PES 2023 ( Online )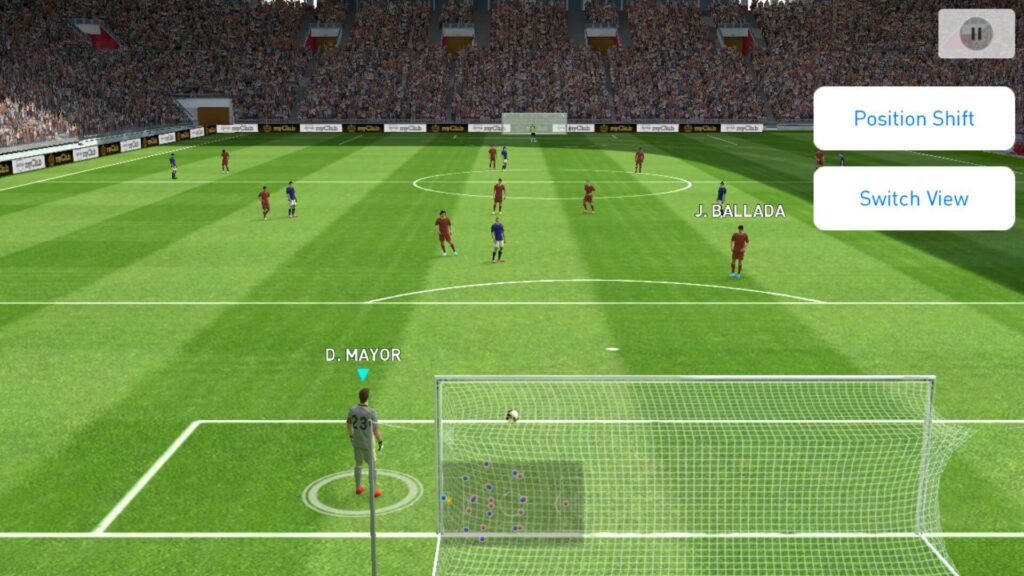 Pro Evolution Soccer 2023 is a football simulation video game. The game developed by PES Productions. PES 2023's Magic Moments feature is set to be at the forefront of its gameplay. In this game11 new skill traits have been introduced, including edge turn, no-look pass, control loop, dipping shot, and rising shot.
Best Android Games
5. NBA 2023 ( Online )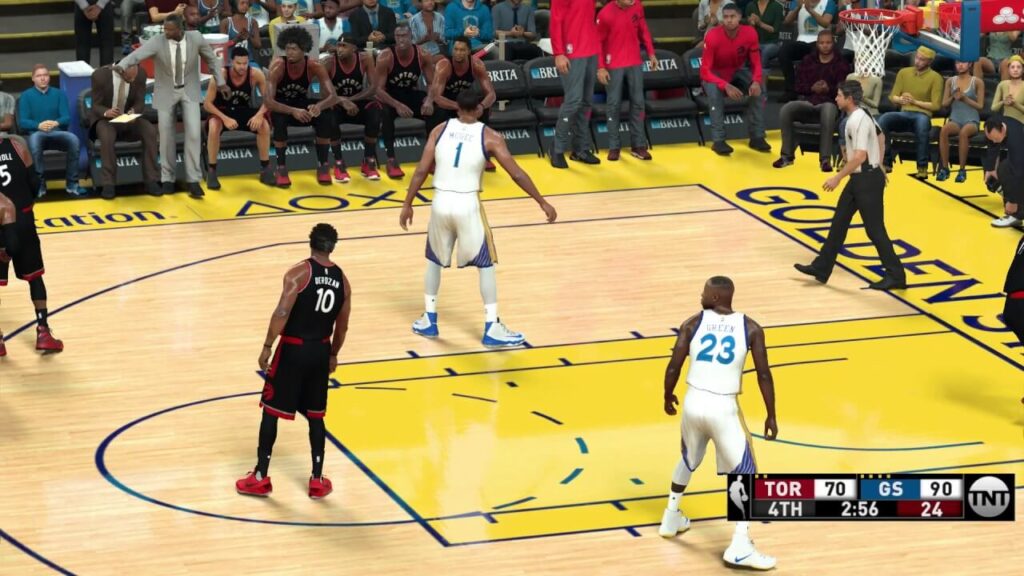 NBA 2K19 is a basketball simulation video game. The game developed by Visual Concepts. The game based on the National Basketball Association (NBA). The career mode storyline also features authentic CBA commentary in Mandarin Chinese.
4. GRANNY ( Offline )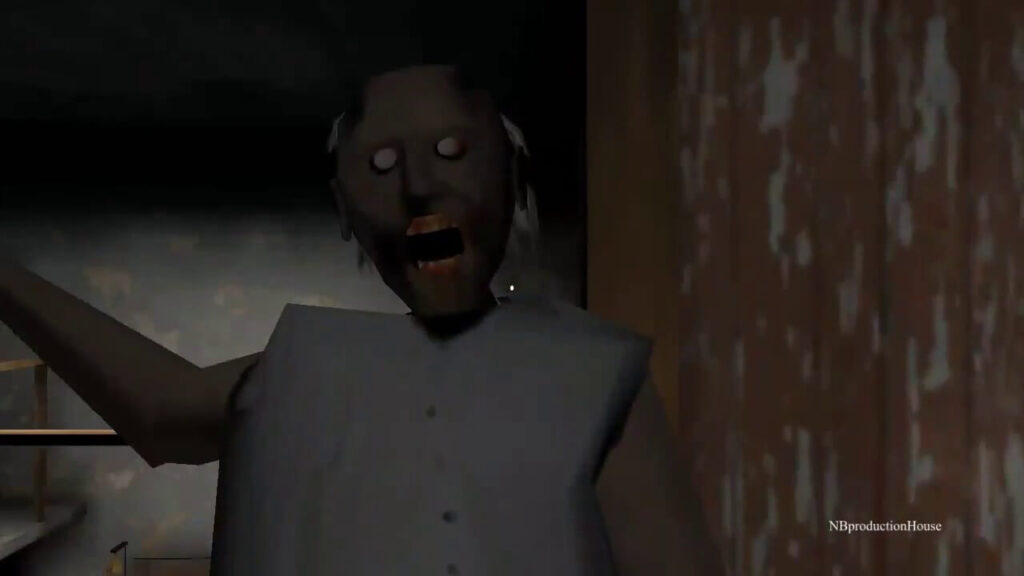 Granny is an Indie horror game developed and published by DVloper. The game features a protagonist trapped in a house, needing to solve puzzles while avoiding a "Granny" to get out of the house in a time period of only five days. The game is heavily based around sound, known only as of the titular "granny", alerted via sound. The overall objective of the game is to escape the home by using clues and solving puzzles.
Best Android Games
3. CASE: ANIMATRONICS ( Offline )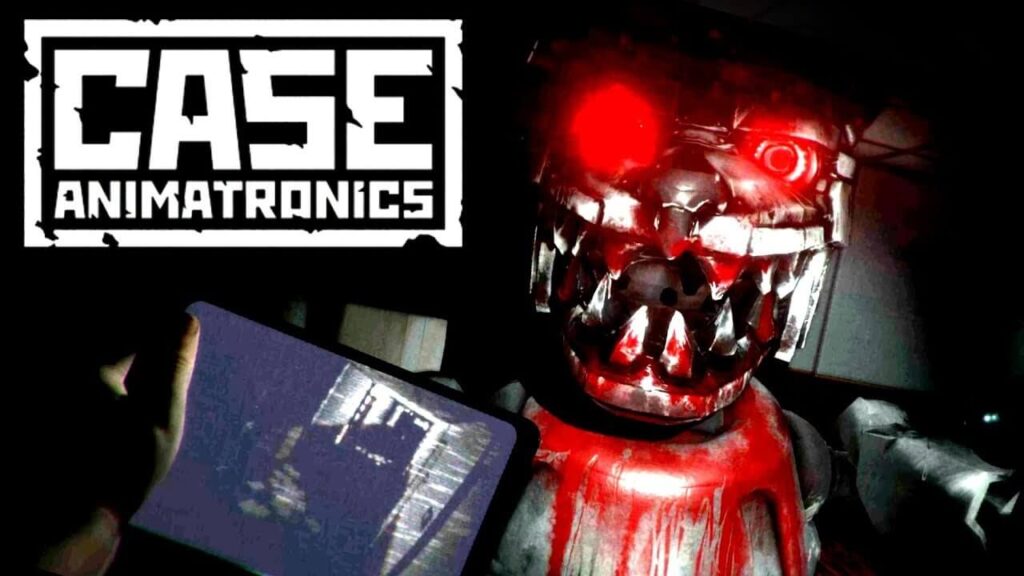 CASE: Animatronics, a first-person horror stealth game. The game is about a policeman "John Bishop", who gets trapped in his police department with murderous animatronics. Along with getting phone calls from an old 'friend', Bishop has to survive the night in this free roam horror game.
2. PUBG MOBILE ( Online )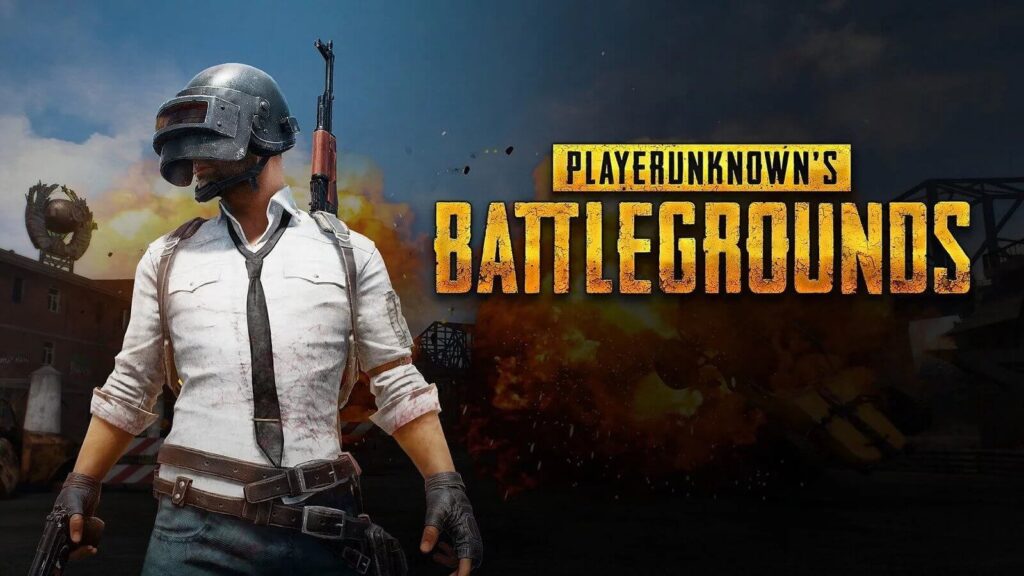 PlayerUnknown's Battlegrounds (PUBG) is an online multiplayer battle royale game developed and published by PUBG Corporation. The game is like the last man standing deathmatch where players fight to each other for remain the last alive. Players can choose for solo, duo, or with a small team of up to four people. Players collect loot such as weapons, resources in order to survive and kill enemies. The last person or team alive wins the match.
1. FORTNITE ( Online )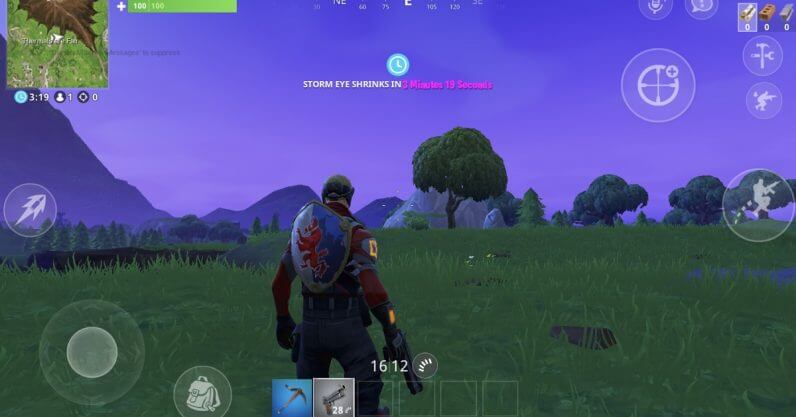 Fortnite is an online video game developed by Epic Games and released in 2023. it's a free-to-play battle royale game where up to 100 players fight to be the last person standing. It's kinda similar to PUBG Mobile. Players allowed to team up with a duo or in a three-man or four-man squad. Players must scavenge for weapons, items, resources, and even vehicles while trying to stay alive and attack other players, eliminating them.
These are the list of 20 best android games you can play on your mobile device. Share this and give your feedback in comments.